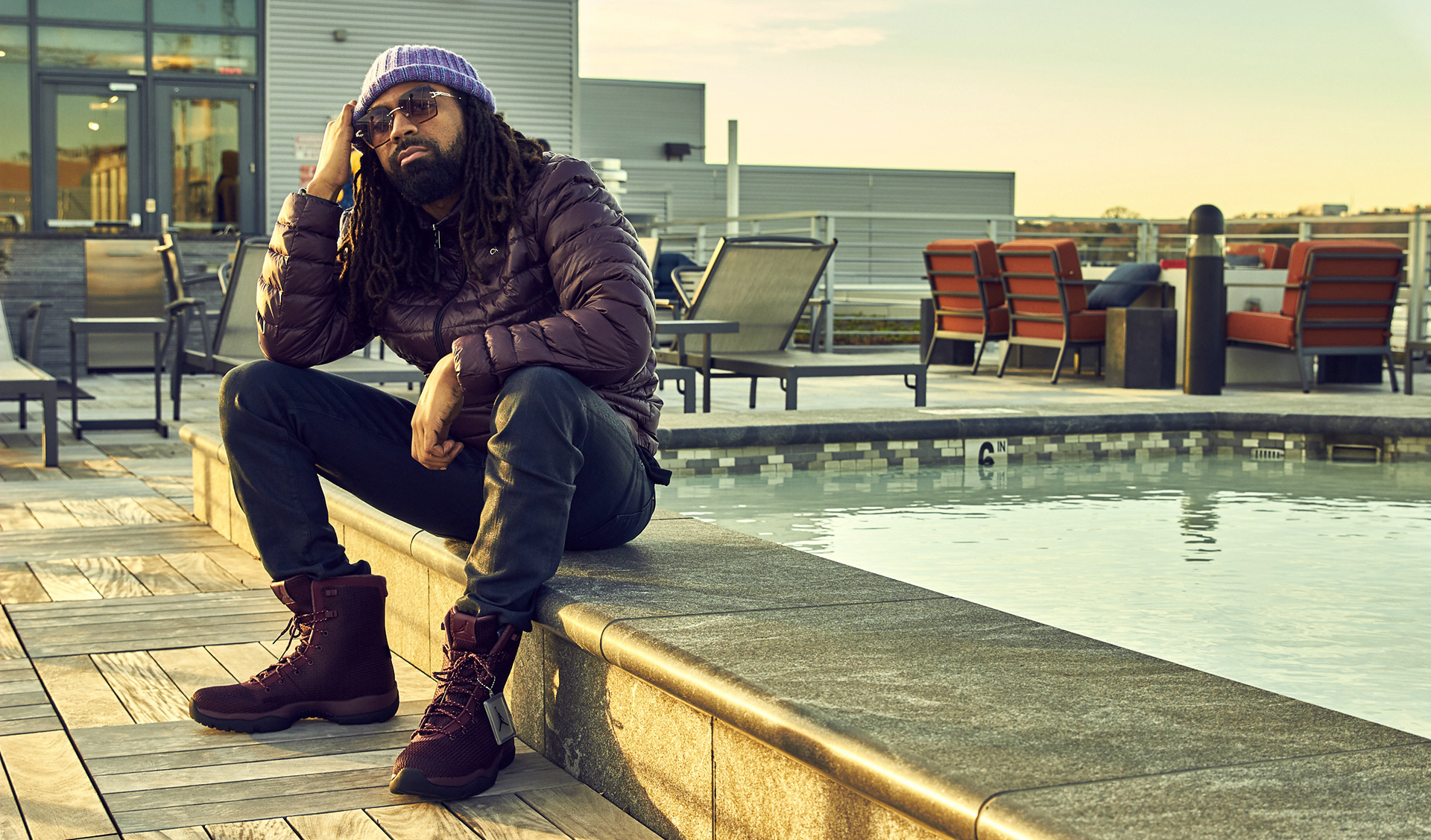 Jerrah Harrison, better known by the stage name "TROOFFOREVER" was born and raised in Washington DC on the third of March, 1991. Troof is a hip hop artist/ songwriter, & Designer. Raised in DC but moved to San Francisco at the age of 8 to live before moving back to the District a year later. He grew up listening to Bone Thugs n Harmony, Curtis Mayfield, Marvin Gaye, Slick Rick, Pete Rock & CL Smooth, Xscape, Jay Z, ludacris, 50 cent, etc. At the age of four, his mother was diagnosed with a lougarist disease called ALS. Doctors gave her 8 months to live but through the grace of god, she lived not 8 months but 8 years before passing away on January 12, 2003. His family is his motivation to become a better artist to change the world to make it a better place. He started out writing poetry early in elementary school but gained an Interest in making rap music during his 8th grade year in middle school.  He continued making music in his own time over the years but decided to get serious in making a career with it when he was a freshmen in college. He started a group with his high school friend Mos to make "Nconvenienttroof". The name was Inspired by both members at that time, giving meaning of "keeping it real no matter the occasion". He started college August 2009 attending University of Maryland Eastern Shore, majoring in graphic design and attended for 1 year before transferring back home and going to University of the District of Columbia. He attended that school for two years before dropping out as a third semester Junior to take his music career to the next level.  His music is influenced from a lot of R&B/ Soul, Pop, Rap and hip hop, giving his style  a soulful yet witty and smooth hip hop artist.
Troof has helped develop Nconvenienttroof into a business and a movement, gaining support and a following of people interested in what's to come for the future. Troof released his highly anticipated Mixtape "Versatile" on May 2, 2013 on datpiff.com, and his first single "Grind Dont Stop" featured on multiple blog sites such as "WWSmag.com, DMVLife.com, DMVallaccess.com, viewhiphop.com, and rapperr.com, and this is just the beginning for him. Troof has learned a lot on his journey to become a great artist. From performing at local venues to auditioning in New York for BET "wild out Wednesday" and "Blaze the Stage" he has learned what he had to do to become better and took the initiative on doing just that.  Not just learning the musical aspect, but the business aspect as well. He wants to motivate others while giving quality music that not only sounds good but is relatable to any individual living real life situations.
Nconvenienttroof LLC. is a music based entertainment Company that provides you with creative artist who are songwriters, performing and recording artist, and designers. Contact us if you need a musical feature, a hit song for you, or to make a design. Our songwriters are published with ASCAP and our designers have very high experience along with reputable credentials.